ArtUkraїna at the Volkskundemuseum Wien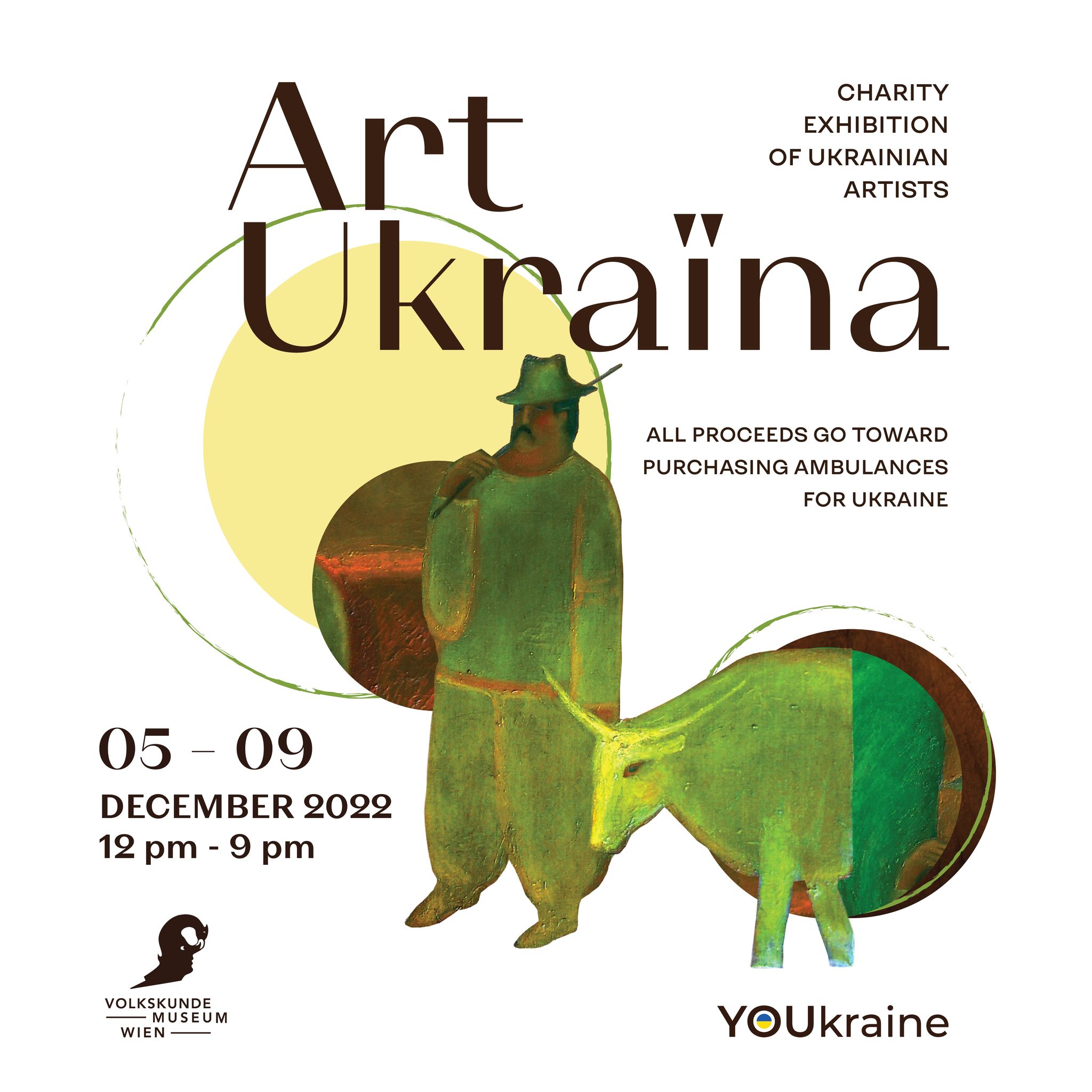 YOUkraine, an NGO that supports Ukrainian hospitals and paramedics with humanitarian aid and medical supplies, is proud to present a charity exhibition at the
Volkskundemuseum Wien
and to share a vast variety of the embodiment of Ukraine rendered out on canvas by Ukrainian artists.
Each artist proudly represents their regional traditions and provides an insight into the heart of Ukraine, coming together to create the powerful exhibition that is: ArtUkraїna.
All proceeds go toward purchasing ambulances for Ukraine and other medical projects.
ArtUkraїna-charity exhibition of Ukrainian artists
Where: Volkskundemuseum, Laudongasse 15-19, 1080 Vienna
When: 05-09 December, 2022
05.11.2022