Ärztekammer für Wien helps YOUkraine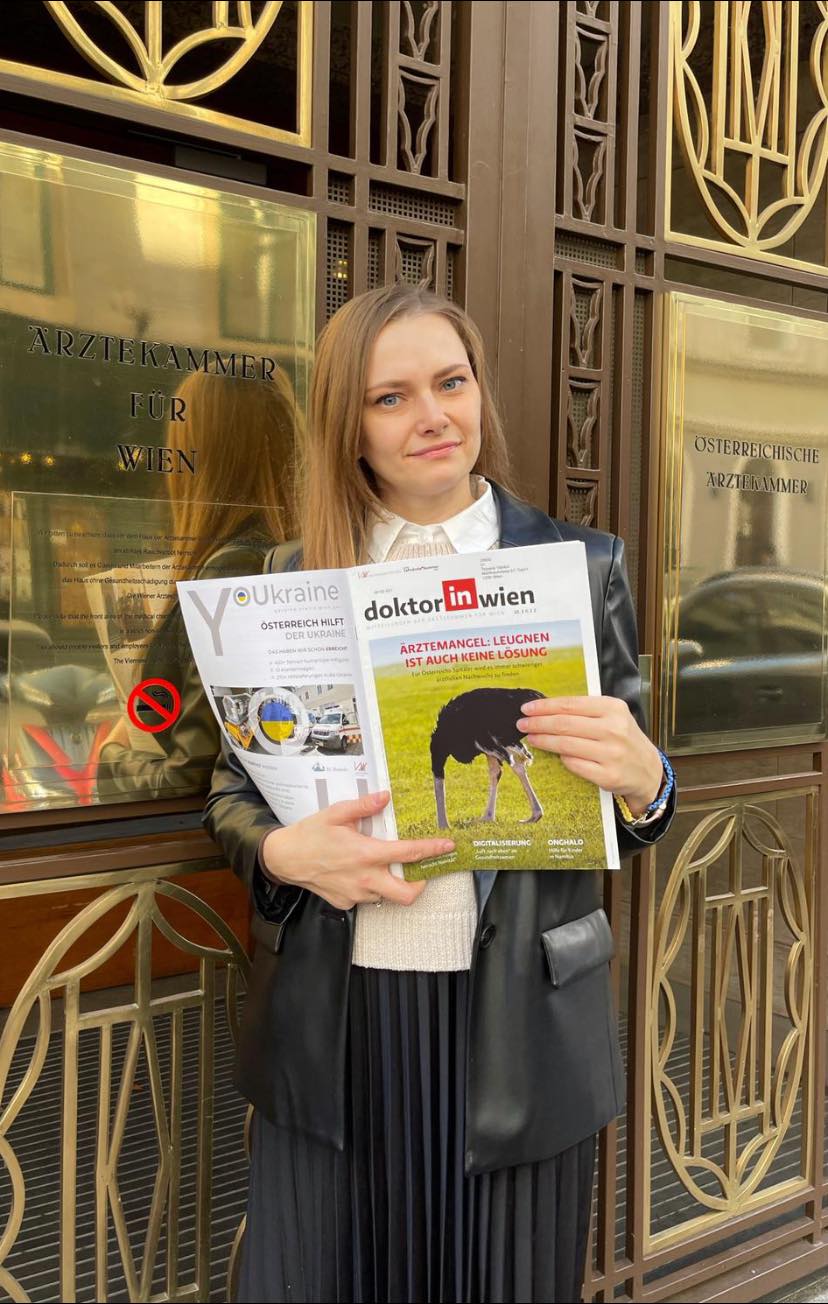 YOUkraine team would like to thank the
Ärztekammer für Wien
for placing an ad with information about our organization and a call for donations in the October issue of the "doktor in wien" – the primary magazine of all doctors in Vienna.
We greatly appreciate your trust, help and continuous support!
In the photos: Dr.
Iv Yatskiv
, a professional doctor and valuable member of YOUkraine's medical team near the headquarter of Ärztekammer Wien in the first district of Vienna, and Dr.
Ivan Fedak
, a member of the medical department of the Ukraininan humanitarian center at his workplace at the Universitätsklinikum AKH Wien.
Many thanks to Dr.
ChristophPelanek
and Dr. Erik Randall Huber for making this possible and to Valeriy Bezhevets for ad design!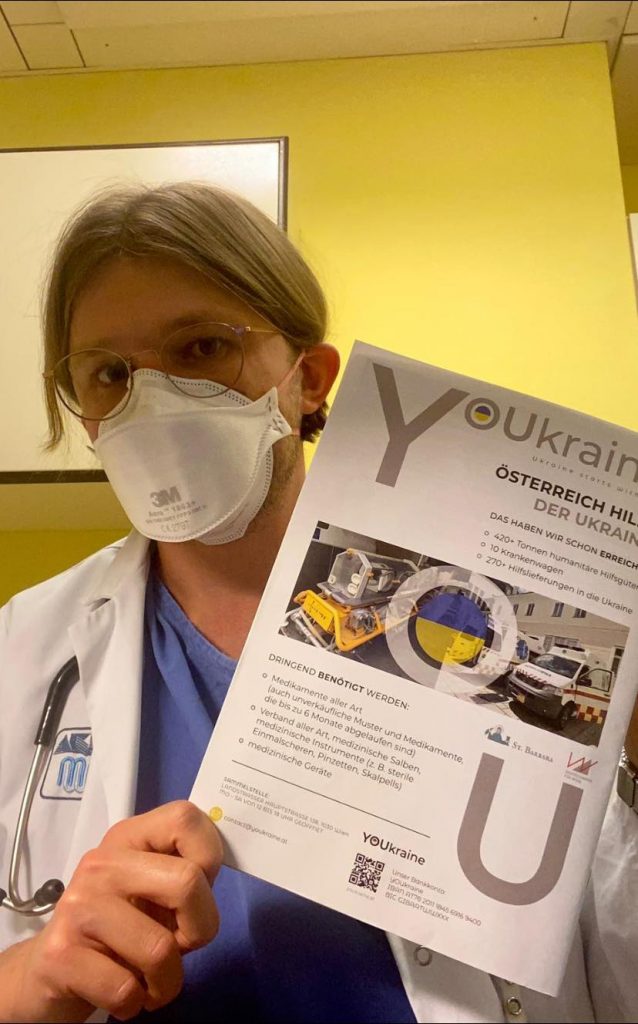 27.10.2022