Individual First Aid Kits to Ukraine!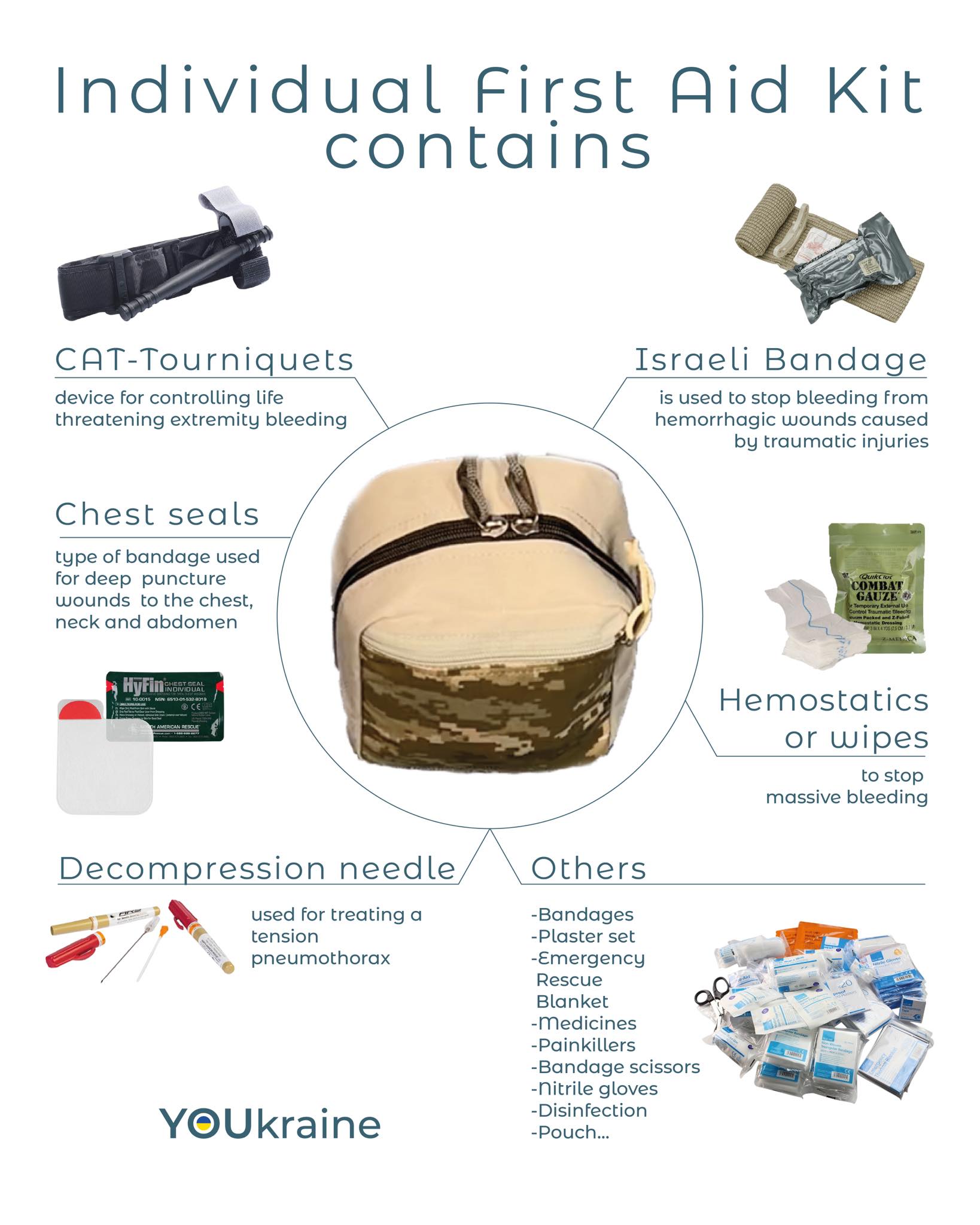 Save lives – send Individual First Aid Kits to Ukraine!
On February 24, 2022, Russia launched a full-scale invasion of Ukraine by land, air, and sea. Each day, dozens of Russian missiles rain down on Ukrainian cities and villages. As a result, thousands of people die from airstrikes without first aid.
Individual First Aid Kit (IFAK) – this is what can save lives in the first minutes after the injury.
With your help, our team has already handed over to the war-affected regions in Ukraine more than 100 first-aid kits with quality pouches and fillings. And we are raising money for the next 200!
You can join the creation of first aid kits by donating components or financially making your
donations!
05.07.2022